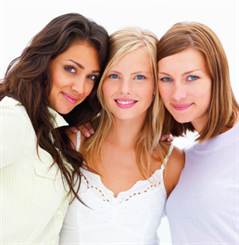 Wellness evaluations we offer:
Annual exams
Screening tests
Mammogram
Colon cancer evaluations
Cervical cancer evaluations
Vaccinations against HPV and hepatitis A and B
Seasonal vaccinations against the flu
Sexually transmitted infections screening and treatments
Partner wellness check up
"Tests before SEX" to make sure that all partners are safe from infections.
Talent testing for sex industry professionals                     
Woman to Woman Gynecology by Women for Women is a private, elegant doctor's office located on West Sahara and Buffalo in Las Vegas, Nevada.
We are a licensed laboratory and pharmacy, therefore we make it convenient for our valued patients to do lab work and get their prescriptions filled here.
Female Owned & Operated
Woman Gynecologist with Over 20 Years of Experience. Professional, Dedicated & Caring Staff